Nothing compares to the quality of fresh bread, locally grown fruits, and handmade sweets. Lucky for us, the Red Bluff Farmers Market 2015 season is in full swing, and will feature an array of local vendors offering all of the above and more.
Not only does the weekly downtown market showcase locally sourced produce, you can expect to find a variety of handcrafted items from Tehama County vendors. You can enjoy a fun filled evening at the downtown Farmers' Market, with live music,and fun activities for the whole family. There is even a variety of local vendors serving meals, so you wont go home hungry!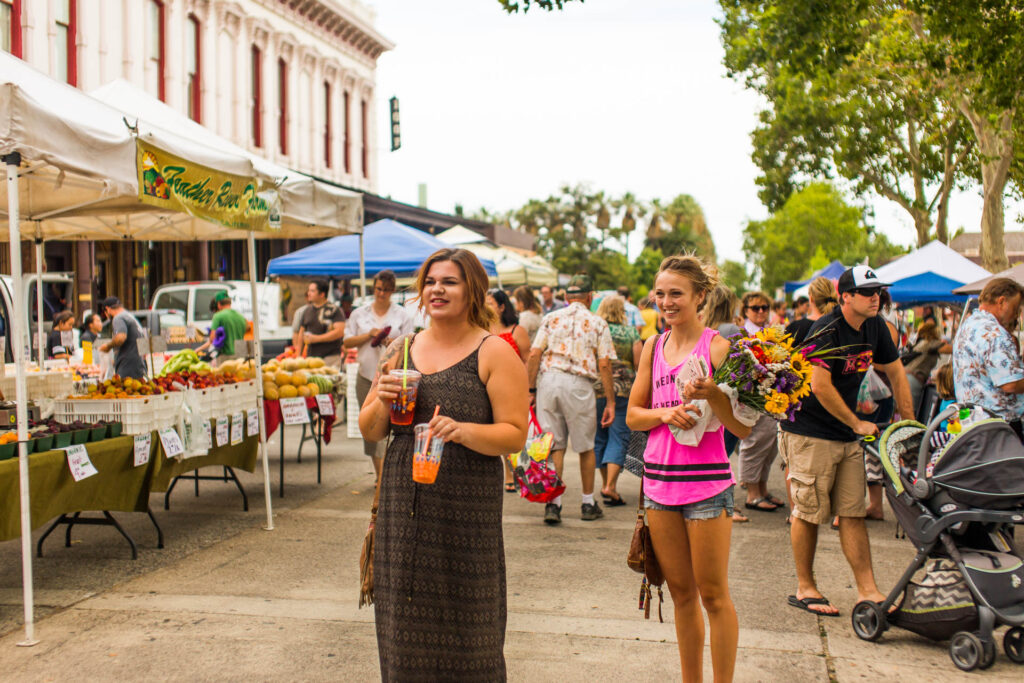 To keep up with weekly vendors, entertainment, and schedules, follow the Red Bluff Tehama County Chamber of Commerce on Facebook. To find out more about the downtown market, to volunteer, or to apply to perform, visit the Red Bluff Chamber Farmers' Market website.
 The Downtown Red Bluff Farmers' Market is located next to Business Connections on Pine Street, downtown Red Bluff. The market will be open every Wednesday, until September 9. From 5pm to 8pm. Admission is free and free parking is available adjacent to the market.
Our Community is proud to hosts two Red Bluff Farmers Markets
Downtown Red Bluff Farmers' Market
Wednesday, 5 – 8 pm
June 17 – September 9
Washington and Pine Streets, Red Bluff
NEW! Kids' activities facilitated by the Red Bluff Parks and Recreation Department!
(Now in the Home Depot Parking Lot)
Saturday, 7:30 – noon
June 6 – September 26
2650 Main Street (Home Depot parking lot)